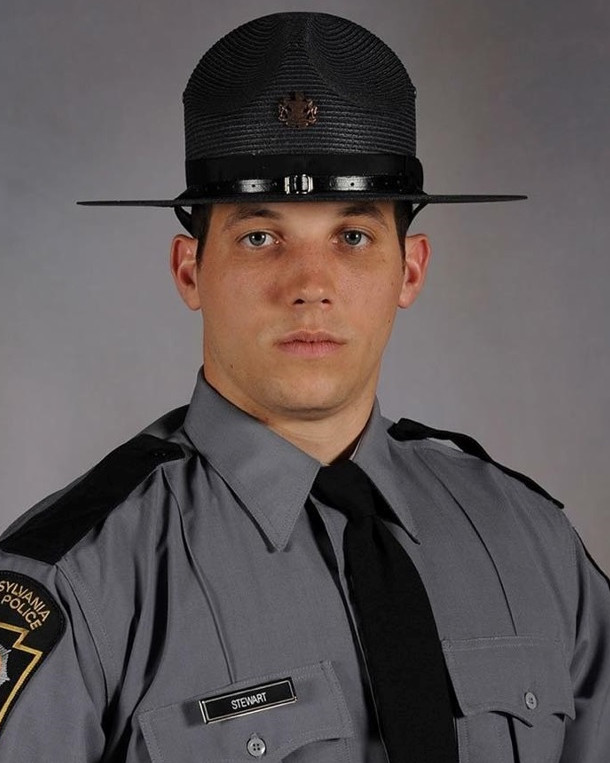 Pennsylvania State Police, Pennsylvania

End of Watch: Friday, July 14, 2017
Trooper Michael Stewart was killed in a vehicle crash on Route 711, at the Route 271 split, in Ligonier Township, Westmoreland County, at approximately 2:20 am.

His patrol SUV was traveling southbound when a garbage truck attempted to turn left onto the roadway in front of it, causing a collision. Trooper Stewart suffered fatal injuries in the crash and his partner suffered minor injuries.

Trooper Stewart had served with the Pennsylvania State Police for three years.