Police Officer Brian Shaw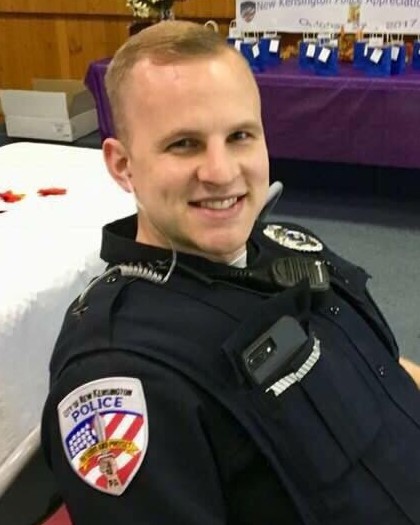 Police Officer
Brian Shaw
New Kensington Police Department, Pennsylvania

End of Watch: Friday, November 17, 2017
Police Officer Brian Shaw was shot and killed while making a traffic stop of a vehicle in the 1200 block of Leishman Avenue at approximately 8:00 pm.

The driver fled on foot during the stop, then opened fire on Officer Shaw as he pursued him. Officer Shaw was fatally wounded in the chest during the foot pursuit. The subject continued to flee and remains at large.

Officer Shaw had served with the New Kensington Police Department for only five months. He had previously served as a part-time officer for three years with the Cheswick Police Department, Frazer Police Department, and Springdale Township Police Department.