Trooper Martin Francis Mack, III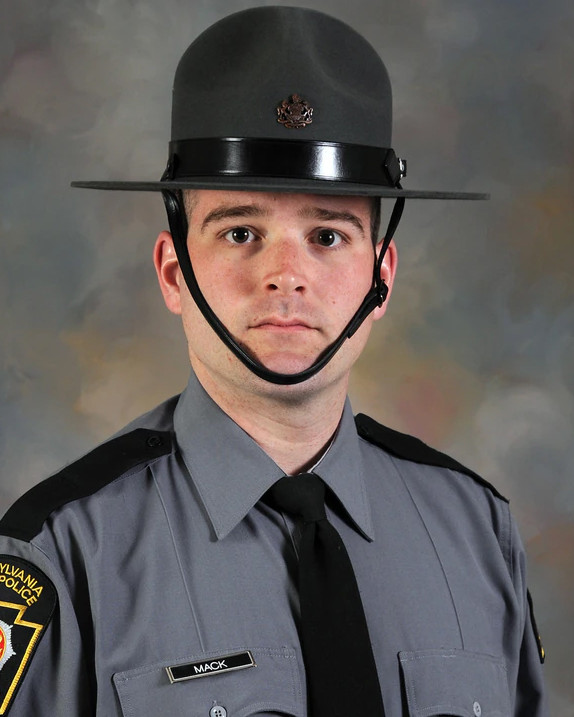 Pennsylvania State Police, Pennsylvania
End of Watch Monday, March 21, 2022
Martin Francis Mack, III
Trooper Marty Mack and Trooper Branden Sisca were struck and killed by a suspected drunk driver near mile marker 18 on southbound I-95 in Philadelphia, shortly before 1:00 am.

They had stopped a female driver on suspicion of DUI when they were notified of a pedestrian walking along the interstate. They located the man and were assisting him into the back of one of their patrol vehicles when an approaching car drove by and attempted to pass the police vehicles by driving onto the shoulder. The vehicle fatally struck both troopers and the pedestrian they were assisting.

The driver who struck them was charged with three counts of third-degree murder, three counts of homicide by vehicle while driving under the influence, and two counts of second-degree manslaughter of a law enforcement officer. It was the same driver that had been pulled over for suspicion of DUI.

Trooper Mack was a Pennsylvania National Guard veteran and had served with the Pennsylvania State Police for 7-1/2 years. He was assigned to Troop K and is survived by his wife and two children.